Tech Specs
No Load Speed (rpm) 5 000 – 8 500 min⁻¹

Dust Extraction Connection Diameter (mm)

36/27 mm

Sanding Stroke 4.00 mm

Sanding Pad Diameter (mm) 220.00 mm

Length (mm) 1.2/1.65 m

Power Lead Type Plug-it Lead

Power Source Corded

Power Consumption (W or kW) 400 W
Sanding walls and ceilings
Processing dry wall filler, plaster, dispersion filler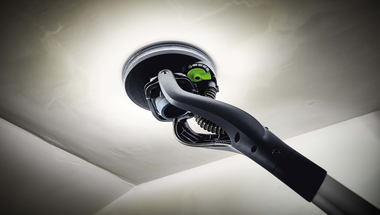 Optimum illumination during sanding
The all-round LED light ring reveals unevenness on the surface during sanding – eliminating the need for time-consuming reworking.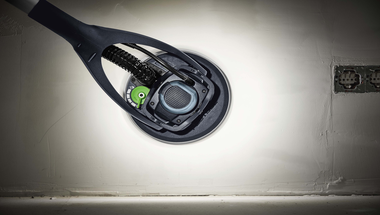 Eccentric sanding motion
For perfect surface quality with no grooves.
Adjustable suction power
The adjustable suction power against the wall and ceiling reduces the strain on the arms and back during all sanding work.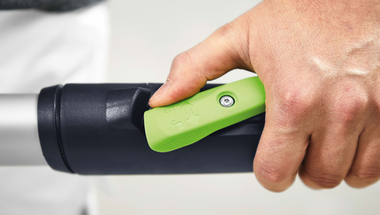 Variable working length
The working length can be quickly adapted to the working environment using a single lever – for full flexibility in tight spaces and with high ceilings.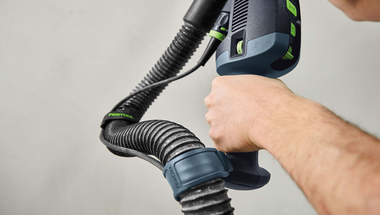 Hose clip keeps things tidy
With its 1.2 m length and T-handle, the PLANEX is the optimum size for almost any work situation. The hose clip provides simple attachment of the suction hose and cable on the handle – at a comfortable distance from your hand.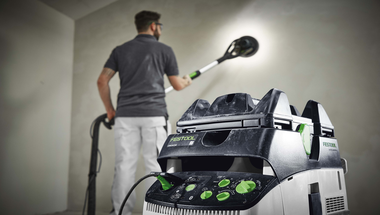 Dust-free work
When combined with the CT 36 E AC-PLANEX dust extractors, low levels of dust are created during work and your health is protected.